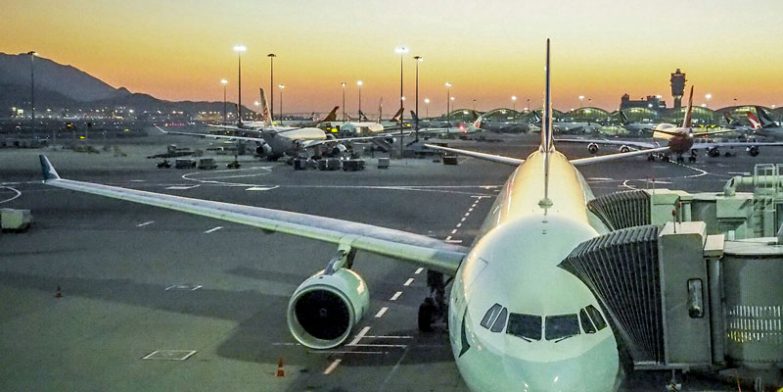 After a full year of month-on-month falls in ocean freight rates, the Xeneta Global Index (XSI) recorded its first gain in 13 months, edging up 0.2% in September.
OCEAN
Although the latest XSI figures are 62.2% lower than last August's all-time high, of 453.2 points, the development will be welcomed by a carrier industry desperate for any indication of market improvement.
The Xeneta index for US imports is at its lowest since June 2021, yet it remains the highest sub-index, with some spot rates rising.
By contrast, the European imports Xeneta sub-index increased by 1.8% to 182.0 points in September, though it's down 59.3% from last year, the small increase is a positive amidst consistent declines. 
Conversely, the European exports index dipped by 2.2% to 183.9 points, its lowest since October 2021.
As carriers look to manage a market plagued by overcapacity, they have chosen to maintain profitability on high volume trades, shifting capacity away from these and onto lower volume trades, which is why there is a small increase in the import index.
Container exports from ten major Asian economies to the United States increased in September, up 5.2% from the same month in 2022, with China the top source of imports, transporting, up 6% year on year, the first rise after 13 months, but total volumes on this trade were down 19.0% year-on-year to August.
TransAtlantic rates have been showing signs of stabilising, as carriers modify their deployed fleets, by adjusting the vessels' size/capacity to demand. 
The trade remains fluent, and beside seasonal weather influences (hurricane season), ports and inland terminals are operating without major issues. 
Inland transport capacity is sufficiently available, both in Europe and North America, although West Coast services may be impacted by Panama canal draft restrictions, which are due to remain in place. 
AIR
The overall Baltic Air Freight Index gained 11% in September, and was up 0.7% in the week to October 9, cutting its year-on-year decline to -29.2%.
The continuing rise of eCommerce business out of southern China is reflected in the index for outbound Hong Kong routes, which are still the biggest by volume, gaining 7.3% over the month to leave its YoY change at -32.3%.
Rates from Shanghai gained even more strongly, rising some 19.0% in October to leave the YoY change from there at only -28.2%.
Recent rate increases may suggest a stabilising market, they are still well-below last year and where they started this year, and supply continues to enter the market on some lanes.
In addition to returning capacity, rising average fuel prices account for half of the overall rate increases on certain lanes in September and current events in the Middle East may further impact fuel prices.
ROAD
Road freight rates remain persistently high, driven by rising diesel prices, increased wage costs, persistent driver shortages, EV investments and increases in road tolls in many European countries.
September's TEG Road Transport Price Index data reveals a significant jump in average prices. The overall price per mile for haulage and courier vehicles increased to 123.3, up from 119.4 in August. With an increase of 3.9 points, this is the largest jump since December 2022.
Peak season traditionally runs from October to January, with many businesses relying on road transport to get their products from A to B, to meet customer orders.
Influenced by the return of the HGV levy, fuel costs, higher business overheads and congestion charges, the traditional road freight price uptick seems to have come earlier this year and shippers need to be planning ahead to make sure their products aren't left stranded in warehouses.
Whatever challenges your supply chain may face, our commercial vehicle fleet and the price and capacity agreements we have in place with our long-term partner air and ocean carriers mean that we continue to deliver resilient and reliable supply chain solutions.
Our purchase order management and supply chain tracking technology support the most demanding global trading regimes, providing transparency and control.
EMAIL Andy Costara to learn more and see how our technology can support your supply chain.