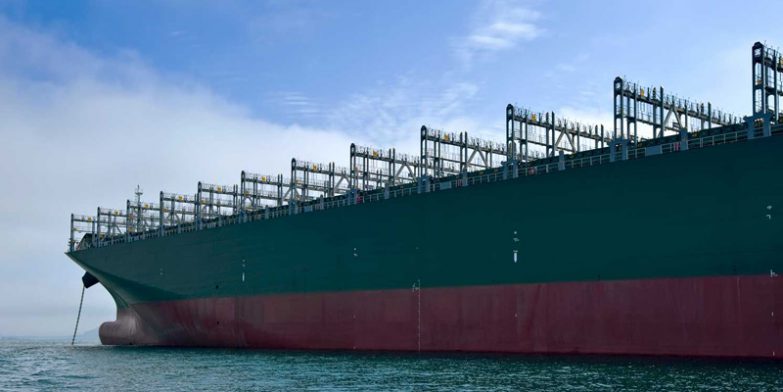 Continuing congestion at North European container hubs and US ports on the East, Gulf, and West coasts, is likely to dissipate as shipping lines implement their biggest blanking programme for years.
Since the onset of the post-pandemic consumer demand spike in 2020 the world's leading container shipping lines have struggled to find enough capacity to meet demand, which has only started to recede in the face of the current global economic slowdown. 
The surge in demand that began in 2020 and the increasing number of containers that carriers were transporting, meant that vessels were operating at capacity on the primary trade lanes. 
Backlogs built quickly: at origin, because even with carriers adding extra vessels space was scarce and equipment became increasingly difficult to locate; and at destination because ports (and inland logistics infrastructure) were overwhelmed.
With vessels stuck outside ports, sailing schedule reliability crashed, with lines implementing 'forced or operational' blank sailings to try and recover schedules, which are now showing signs of recovery.
In the past few months, as demand has weakened, vessels are not being filled and freight rates have been under pressure, which would typically prompt tactical blank sailings, to reduce available capacity and support rate levels.
Carriers are using the traditional Golden Week lull as the opportunity to further reduce capacity, at levels that are greater that the pre-pandemic averages.
Sea-Intelligence calculates that Asia-North Europe blanked sailing will remove a little under 20% of TEU capacity, which, while in line with 2019, is higher than the 2014-2018 average. 
On transpacific routes capacity reductions will range between 22 to 28% of deployed weekly TEU capacity in the weeks following Golden Week. By comparison, they report that the peak reduction for those weeks in 2019 was 15 to 17% and 9 and 11% between 2014 and 2018.
These blanked sailings and capacity reductions come at what should be the peak shipping seasons, as retailers build inventory for Christmas and year-end sales. 
It remains to be seen if the carriers will restore the blanked capacity or carry it forward, to maintain lower capacity, in response to the economic declines impacting shipping routes.  
We leverage our group Billion Dollar buying-power to negotiate rate and volume agreements with shipping lines across all three alliances to provide alternatives and options, whatever the situation.
By leveraging agreements across the alliances, we can often adapt services, port pairs and routings, to work around blanked sailings, to maintain delivery schedules.
Our cloud-based PO management and tracking solutions create resilient and flexible supply chains, by making it easy to adapt, manage and monitor change in the supply chain, down to individual SKU level.