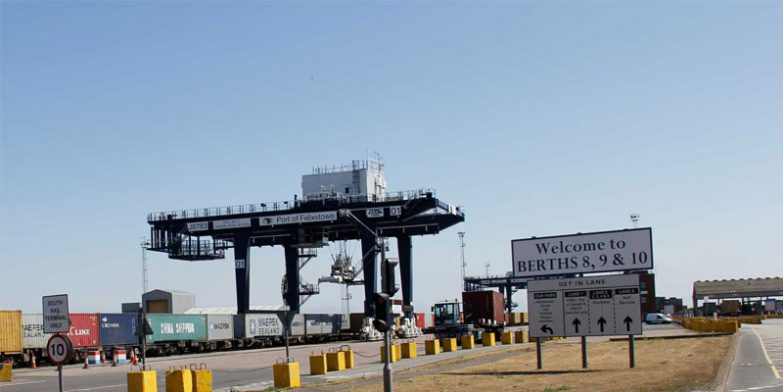 While negotiations continue today between employers and dockworkers at the UK's biggest container port, expectations are not high and we are preparing contingency plans to deal with the threat of dock strikes at Felixstowe and Liverpool this month and monitoring the potential resumption of industrial action at German ports.
The 92% vote in favour of strike action, by the Unite Union's 1900 members at Felixstowe, in a dispute over pay, could bring Felixstowe to a standstill at the end of August and cause major disruption to port operations and the transport of containers to and from terminals.
Unite has already rejected a 5% pay rise offer by the Felixstowe Dock and Railway Company and if further talks, planned for today, fail to reach agreement – which currently looks unlikely – strike action would bring Felixstowe to a standstill and create major logistical problems.
UPDATE – 5th August; The talks at ACAS yesterday have failed to avert a strike at Felixstowe after employers declined to improve on a 7% pay increase and the Unite Union confirmed that its 1,900 members will walk out for eight days from Sunday 21 August until Monday 29 August.
UPDATE – 9th August; Further talks broke down yesterday after Unite rejected the offer of a lump sum and with no further talks planned, it looks very likely that the strike will start on Sunday 21 August until Monday 29 August.
Felixstowe handles in excess of 45,000 containers each week, and the strike's timing coincides with the seasonal increase in traffic that follows the traditional peak season, which is why we already planning contingencies to work around any disruption.
The threatened Felixstowe stoppages follow similar walkouts at Antwerp, Hamburg, Bremerhaven and Wilhelmshaven. The German unions have subsequently agreed that there will be no further strikes while negotiations continue, up to the 26th August.
Meanwhile, Lufthansa had to cancel 1,000s of flights last week week and cargo operations were affected in Germany, due to strike action that impacted the Frankfurt and Munich hubs. 
In a separate dispute, members of Germany's pilot union Vereinigung Cockpit (VC) voted overwhelmingly on Sunday in favour of industrial action, paving the way for additional strike action at Lufthansa
We will update this post with the results of today's talks at ACAS and in the meantime continue to work on contingency plans to deal with any disruption to operations.