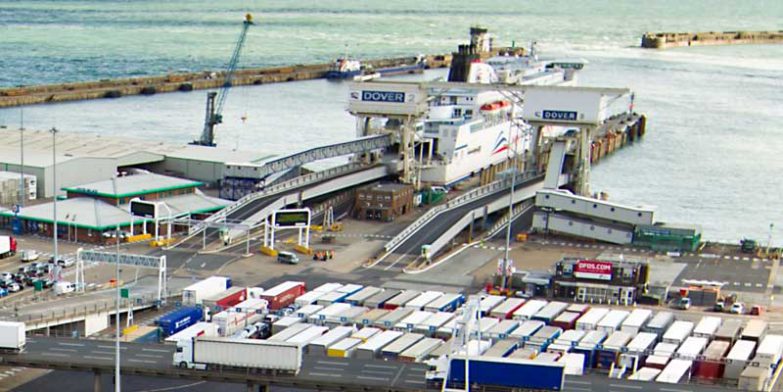 In an unexpected, and to many pundits unnecessary, move the government has announced a raft of new customs easements, to support industry and improve the flow of goods at UK borders. 
Traders, hauliers and carriers are set to benefit from four Safety & Security (S&S) facilitations, which will come into force from the 1st July 2022 for EU and rest of the world trade.
The facilitations are:
Making S&S Movement Reference Numbers (MRNs) optional in the Goods Vehicle Movement Service (GVMS), for both imports and exports.
Removal of S&S requirements on outbound inter-port transhipments (when moved under transit and a single transport contract).
Removal of S&S requirements on Merchandise in Baggage, for both imports and exports.
Empty units exported under a transport contract will no longer be required to complete S&S declarations.
Removing the need for S&S declarations (also known as Exit Summary or EXS declarations) will reduce the burden on hauliers and carriers, allowing empty containers, pallets and vehicles to move more quickly and efficiently.
Also effective from the 1st July 2022, carriers can complete inputs into GVMS without entering any S&S declaration reference numbers. 
Including the S&S declaration reference number has previously been encouraged and this remains an option; however, users can now complete the form without it if they choose to.
The announced changes will benefit hauliers, because they will not be burdened with the administration of creating documentation for the port of departure and will benefit the ports of departure in the UK because the haulier can move through the port unheeded.
The quicker circulation of vehicles does means that equipment should be available to shippers faster.
We simplify declaration submission and safeguard our customers, providing compliance solutions, guidance and support in line with regimes and easements in force on either side of the Channel.
Our expert customs teams in the UK and EU are well positioned to react swiftly to changes in the UK's trading relationship with the EU and protect our customers' European supply chains.
To discuss your situation and our customs solutions, please EMAIL or call Chloe Henshall, our Logistics & Customs Compliance Manager | +44 (0) 1614367041.