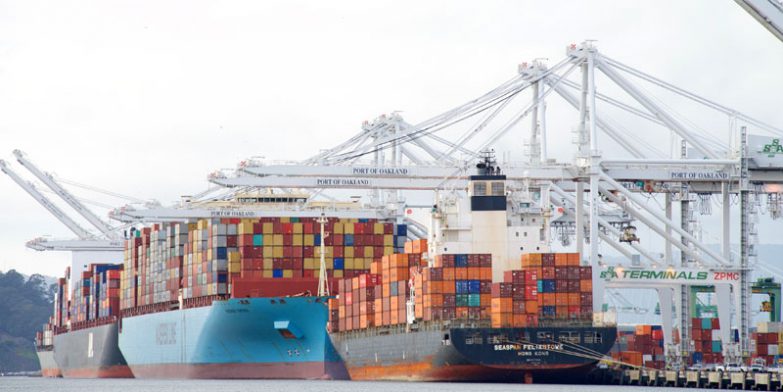 It seems that the port's warning to truckers on Thursday that they should confine protests to designated zones and that anyone blocking gates faced immediate action by police has had a profound impact, with protesters not appearing after Friday and, with the gates clear, operations resuming yesterday.
Self-employed truckers, protesting California's AB 5 'anti gig economy' law, began blocking the Port of Oakland's gates last Monday, effectively shutting down operations at the port's shipping terminals.
Many independent truckers want to be allowed to continue working as owner-operators, but fear that the law will make it prohibitively expensive to remain independent.
The Wall Street Journal reported that the ports management issued an open letter to the truckers late last Thursday, which said that truckers opposed to the new state law should confine protests to designated zones and warned that anyone blocking gates could be "cited and penalized" by police.
The truckers legal challenge has held up enforcement in the trucking industry for two years, but the U.S. Supreme Court refused to review the case, potentially allowing California to begin enforcing the law.
Protesters are using the free-speech zone to maintain a presence without blocking the gates.
The port confirmed yesterday that their four marine terminals are all open and operating normally. They said that Oakland International Container Terminal (OICT), which handles approximately 70% of the port's container volume, will take about three days to clear the build up of import containers, but with vehicle booking slots backlogged, port operations may not return to normal for another few weeks.
We handle our own trucking at Oakland, to minimise container dwell time and reduce our shippers exposure to potential disruption from port and terminal issues.
We provide real-time visibility of events and milestones, across all international freight shipments. This free added-value service means that our customers can see what's happening with their consignments in real-time, to simplify decision making, for resilient and flexible supply chains.