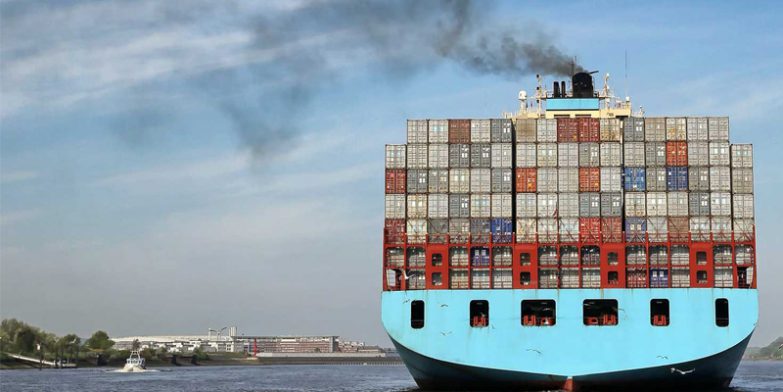 New EU emissions regulations are set to come into force in January, covering voyages into, out of and through the EEA and the maritime industry's cost of compliance could be more than $3.2 billion in 2024, rising to to $9.1 billion in 2026.
Starting on the 1st January 2024 carriers will be required to monitor and report their emissions and surrender allowances for every ton of CO2 they emit, covering voyages within the European Economic Area and voyages ending or beginning in European ports.
Carriers will report their emissions at vessel level for the full-year 2024, then in September 2025, they will buy EU allowances for their emissions, at the price prevailing at that time. 
Hence the ETS surcharges carriers add in January 2024 will either be based on pure guesswork or based on the price in January 2024 which may, or may not, reflect the actual cost to be paid in September 2025.
The fuel surcharges that we are all used to are typically adjusted quarterly, so the Q4 2023 fuel surcharge is based on fuel prices seen in the previous quarter, which provides some visibility of the adjustment, based on actual prices in the market. ETS will offer no such transparency.
The carriers face many problems in calculating the "correct" ETS surcharge, the biggest being that the cost is only known post-fact and hence they have to make upfront assumptions. 
The next problem is how to apportion the costs which can also be done in a multitude of ways, all of which can be justified, with carriers likely to choose different methods. 
Recently Maersk and Hapag-Lloyd shared their ETS surcharge indications, with Maersk proposing 70 EUR/FFE for Asia to N.Europe whereas Hapag-Lloyd has a far lower figure, 24 EUR/FFE. 
It will be next to impossible to get any deep transparency on how these numbers are arrived at, because the way the legislators have defined ETS makes this an almost impossible task.
And getting alignment, with carriers agreeing on a common standard for the ETS surcharge, would constitute illegal collusion under EU competition law, which is no different to bunker surcharges.
Carbon pricing in the EU ETS is based on vessels and has extraterritorial application:
– 50% of emissions from voyages departing from an EU port to a non-EU port and vice versa
– 100% of emissions from voyages between EU ports
– 100% of emissions from ships docked at an EU port
To mitigate the risk of evasion and transhipment activities moving outside the EU, the law specifically targets non-EU ports near the EU with a high share of transhipment, with ETS effectively extending the length of voyages to address concerns about carbon leakage.
There will be a phased implementation, according to the following schedule:
– 2024; submit allowances for 40% of verified emissions
– 2025; submit allowances for 70% of verified emissions
– 2026 onwards; submit allowances for all verified emissions
Shippers found the post-IMO 2020 bunker fuel formulas confusing and misaligned across the carriers, and we suspect that it will be far worse with ETS surcharges.
This is a complex and evolving issue, which we continue to monitor and will keep you informed of developments, so that you are prepared.
The Maersk and Hapag-Lloyd figures shared above should be used as a reference, because the ETS surcharge, including its methodologies are subject to change.
The cost of compliance is expected to be significant and will keep increasing with the phased implementation.
EMAIL Andy Costara if you would like to to learn more, or have concerns about the issues raised here.