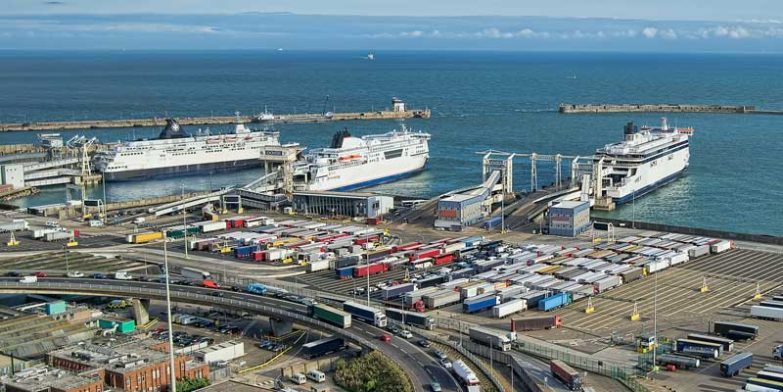 A survey of supply chain managers has found that 66% have had their Brexit preparations disrupted by the Coronavirus pandemic, and only 25% are confident they will cope with the additional administration, that comes in force on the 1st January 2021.
Two-thirds of large firms are worried that delays in their supply chain will impacting their business negatively after Brexit, while under 20% are prepared for a 'no deal' Brexit and preparedness drops way down to just 3%  in the food and drink, healthcare and medical sectors.
Almost 75% of UK business are concerned about customs brokerage capacity post-Brexit, while 20% are concerned about customs declarations impacting their business post-Brexit.
Just over 50% think a UK-EU trade deal is unlikely to be achieved in 2020 and only 10% of supply chain managers claim to have total certainty regarding the impact of Brexit on their business.
Delays to the supply chain are the biggest concern regarding the impact of Brexit on cross border trade, with 66% of supply chain managers in healthcare concerned about supply chain delays, tariff payments (40%) and customs declarations (40%) are the next highest concerns.
The survey by Descartes says that organisations and supply chain managers with existing experience of customs declarations are far more worried about Brexit than those who have yet to discover the complexity of customs processes.
Significantly, with consumer behaviour having fundamentally changed during the COVID outbreak, this inexperience is likely to catch out many smaller sole traders who have moved to an e-commerce model during the pandemic.
Membership of the EU has masked the complexities of customs for many businesses, for 28 years, over which time international trade has grown and evolved significantly.
Brexit will have vast implications for any company trading with the EU, and they need to act now to ensure the right processes and solutions are in place and ready to operate ahead of the 31st December deadline.