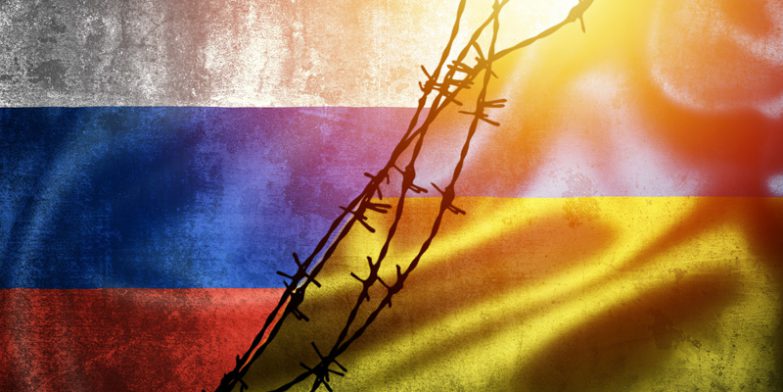 One week after Russia invaded its neighbour and it is becoming clear that the sanctions and embargoes imposed by the UK and other governments, will add further strain to international supply chains, that still struggle with the protracted COVID pandemic and other disruptions.
Crude oil has hit its highest point since 2014 and the conflict is impacting global freight capacity and operations and will inevitably filter through increased costs. 
Our advice is to avoid the conflicted region, and expect the impact of sanctions, restrictions and prohibitions to ripple out widely, and across all transport modes.
We have already observed a number of significant supply chain developments, including:
Fuel prices are increasing dramatically and we are anticipating emergency fuel surcharges on all modes.
'Force Majeure' is being called by insurers, carriers and other operators.
Maersk, MSC, ONE, Hapag-Lloyd and CMA CGM have suspended bookings for Russian cargo.
JAL and ANA have cancelled all flights to/from Europe.
Russian air cargo carriers have withdrawn from the market
The closure of Russian air space will disrupt operations
Air freight capacity has been effectively reduced, with a direct impact on rates.
Rail from/to China is impacted – where it transits Russia/ Ukraine – and is either not functioning, or cargo is not being accepted.
Carriers and many other foreign operators have closed all Ukrainian offices and warehouses.
UK government is asking ports to reject Russia-bound cargo and Russian flagged, registered or controlled vessels.
We are seeing delays and detention of cargo by overseas customs authorities seeking Russian and prohibited cargo.
DfT advise that further sanctions targeting Russian shipping are being developed and we will update you further, as to the impact of these changes.
The UK Government has announced sanctions and prohibitions on trade, which can be enforced by penalties.
With so much uncertainty and 'Force Majeure' being called by insurers, carriers and other operators, we have suspended all shipments into or out of Ukraine, Russia, Belarus and the wider region.
Supply chains have never faced so many challenges and with local conditions changing rapidly, we maintain the ability to react quickly to new challenges and protect our customers.
We maintain long-term contracts with airlines, carriers and shipping lines that secure space and rates, to provide the best alternatives and options, whatever the situation.
Our proactive team, leading-edge technology and candid communication, ensure that supply chain solutions meet your situation and needs.