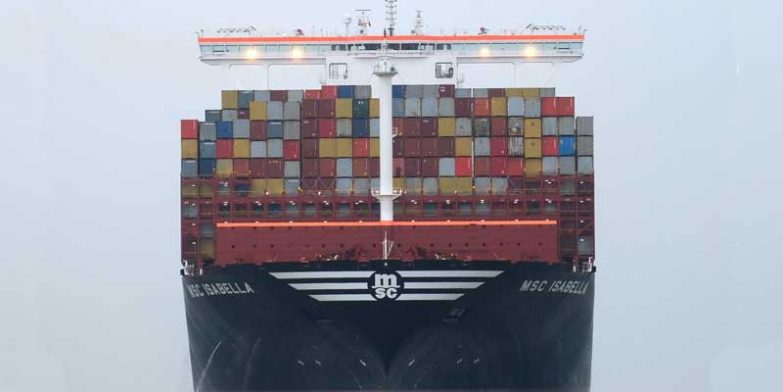 Fuelled by volume reductions, IMO 2020 surcharges, and demand ahead of Chinese New Year, sea freight rates from Asia to European ports will end 2019 on a high, and could increase further in the run up to Chinese New Year.
Spot rates are close to a 12-month high, approximately 30% above the 2019 low in mid-October and are largely tracking a pattern similar to that seen at the end of last year, when they hit a high on the 28th December, before moving back down post-CNY.
Our own services are more resilient and less susceptible to demand driven rate increases, which means that customers of our LCL services from China and the wider Asian origins are protected from these rate spikes.
Rate increases from major carriers, combined with the IMO surcharges explains some of the robust pricing, but the primary culprits are aggressive capacity reduction program of blanked sailings and the removal of vessels to fit scrubbers has also been cutting supply, while demand increases before Chinese factories close ahead of the 25th January start to Chinese New Year.
Many of the blanked sailings through January are within services offered by the Ocean Alliance and THE Alliance, although 2M carriers Maersk and Mediterranean Shipping Co. have extended the suspension of their joint AE2/Swan service until January.
Space on ships bound for Europe is at a premium ahead of Chinese New Year, with some carriers 'rolling' containers for North European ports.
The withdrawn sailings are set to increase after the Lunar New Year, with carriers announcing significant capacity cuts.
JOC report that shippers can expect an additional 4.7 average-sized sailings to be blanked, with the bulk of the announcements likely to come four weeks prior to Chinese New Year.
The cuts will come on top of the already announced 162,000 TEU blank sailings for the period.
The uncertainty surrounding the IMO 2020 imposition continues. Carriers are already filling ships with the new fuel, but it is 83% higher than traditional high-sulphur fuel oil and carriers have stated repeatedly they have no intention of shouldering any of the increased fuel costs, and their success in passing them on to customers will heavily influence the deployment of capacity through 2020.