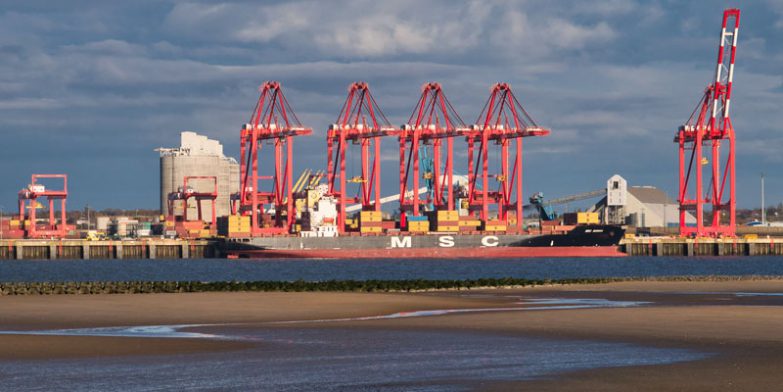 With employers seemingly standing firm, the Unite Union is threatening that industrial action at Felixstowe could continue until Christmas and while dates for strike action had yet to be determined at the Port of Liverpool, the workers' position remained unchanged, with 500 set to walk out over an "inadequate" pay offer.
The eight-day strike at Felixstowe is due to end at 11pm on Sunday night, but the port's owners has told its dockers not to report until Tuesday, meaning they will lose the opportunity to work vessels on overtime on bank holiday Monday.
Bank holiday working at the port would normally be possible with overtime and it is an unfortunate sign of how acrimonious the situation has become, that the port will not work ships already berthed at Felixstowe, or the vessels that could berth by Monday morning.
We used our in-house haulage resource to clear all of our containers from Felixstowe ahead of the strike and the landside congestion that has plagued the port's terminals for months is much reduced, so with our haulage capability on stand-by, so we are confident that we will be able to collect inbound containers, as soon as they are discharged from the vessel and cleared through customs.
The war of words between Unite and Felixstowe's owners has deteriorated further, with union accusing Hutchison of a bonanza for shareholders while cutting pay for the workers and threatening industrial action could continue until Christmas. 
Some carriers due to call at Felixstowe this week have changed port rotations, so that vessels will now arrive after the strike ends, while others have sought diversions and we are hearing that carriers are planning to use alternative UK gateways as the industrial action at Liverpool looms.
However the strikes eventually pan out, having our own haulage resource is a game-changer, because we can react much faster to deteriorating situations and get our containers away from the ports, before they are blocked.
While we continue to monitor and manage the situation at Felixstowe and other ports affected by industrial action, our focus remains the continuity of operations, to ensure that your supply chain is protected at all times.