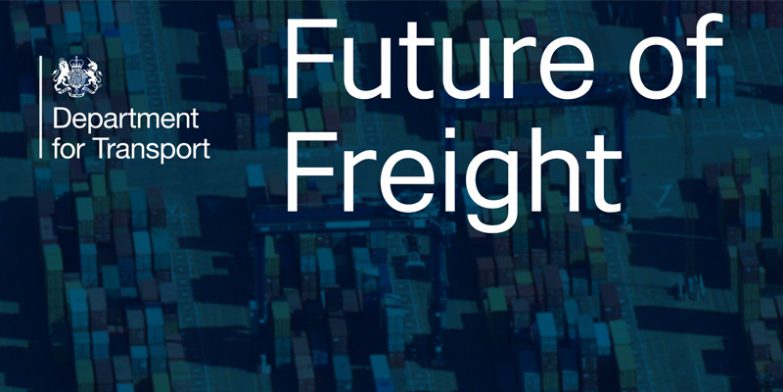 The government has released its long-anticipated 'Future of Freight' report, which is its first long-term cross-modal plan for the freight and logistics sector and is intended to ensure that the sector is ready to grasp opportunities in the medium- and long-term.
The UK's freight and logistics sector contributes £127 billion gross value added (GVA) through more than 200,000 enterprises and more than 2 million workers.
The Future of Freight report sets out how the government, devolved administrations and industry will work more closely together, to deliver world-class seamless freight flows across road, rail, sea, air and waterway.
The vision set out in the plan is for a freight and logistics sector that is cost-efficient, reliable, resilient, environmentally sustainable and valued for its role in supporting the economy.
The plan focuses on 5 priority areas and is intended to raise the status of freight within government, as it collaborates with the sector on the 5 areas:
The National Freight Network
The long-term aim is to remove the barriers which prevent the seamless flow of freight across road, rail, maritime, aviation, inland waterway and warehouse infrastructure.
Transition to net zero
The government will launch the Freight Energy Forum to assess future energy and fuel needs and paths to providing the requisite infrastructure.
Planning
Freight is to be embedded in planning, transport and design policy and represented in planning reform.
People and skills
The industry-led and government-backed Generation Logistics communication campaign will boost the sector's image by 40% and raise awareness of the breadth of career options across freight and logistics by 25%.
Data and technology
A dedicated cross-modal £7 million freight innovation fund will maximise opportunities for the uptake of innovative technology and digitalisation.
In today's increasingly interconnected and competitive global economy, the UK needs a world-beating freight and logistics sector to maintain the smooth flow of goods into, out of and across the country, in supporting the supply chains that maintain the country's economic wellbeing.
DOWNLOAD THE FUTURE OF FREIGHT REPORT
For over 70 years we have been planning for the future of freight, launching ground-breaking services, like our China/European road bridge and innovating the use of technology, investing £millions in the development of market-leading tracking and supply chain management solutions.
Our mainframe and App developers in Asia, Europe and North America leverage the private Cloud infrastructure we have established in Hong Kong, Taiwan and Los Angeles to develop the next generation of digital solutions, that will keep us at the forefront of our industry and embrace emerging technologies that will add direct value for our present and future customers.