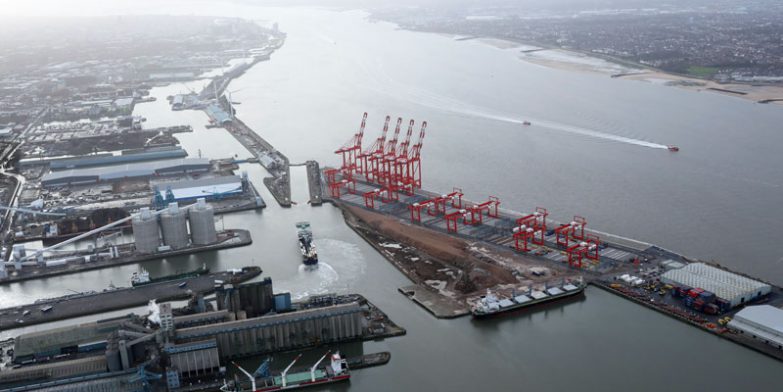 Dock workers at the Port of Liverpool have announced two weeks of strike action, from the 19th September, after branding a pay offer from the port's management, a "pay cut".
The looming industrial action at Liverpool comes as the pay dispute rolls on at the UK's largest container port Felixstowe, which has already experienced a week-long strike in late August. The strike in Liverpool is set to run between Monday 19th September and Monday 3rd October 2022.
Unite the union accused port operator Mersea Docks and Harbour Company (MDHC) of offering a 7% pay increase at a time of 12.3% inflation, effectively a pay cut for workers.
Port director Richard Mitchell said the owner's latest offer factored-in "challenges brought on by the cost-of-living crisis" and, that at 8.3%, the tabled offer was "industry-leading".
The Liverpool strike will involve more than 560 maintenance engineers and other workers, in the run-up to the pre-Christmas retail peak season for inventory restocking ahead of the Christmas holidays.
Liverpool handled 700,000 teu's per year and 39,000 finished vehicles last year and was one of the eight English ports granted freeport status by the government in March 2021.
CMA CGM has confirmed that, with Liverpool's closure, it will be using alternate gateways and COSCO is currently assessing how the strike will affect their GEX service loop. 
At Felixstowe; Unite's general secretary has warned that industrial action at the port could continue until Christmas, after accusing port owner Hutchison of facilitating "a bonanza for the shareholders and a pay cut for the workers".
Last month's strike at Felixstowe saw vessel calls drop from 29 to 5, with arrival dates slowed by between one to seven days so, unless employers and the union engage again in meaningful negotiation, the potential for further disruption in the final quarter is very real.
Our sea freight team are monitoring the situation at Felixstowe and Liverpool and will report on developments as they happen, so that you have the facts to make informed decisions.
Because we operate our own dedicated haulage fleet, we can ensure that our import and export containers are on the port's quay for the shortest possible time, which minimises the potential for rent and demurrage and also reduces the possibility that they will be delayed by any short-notice industrial action.