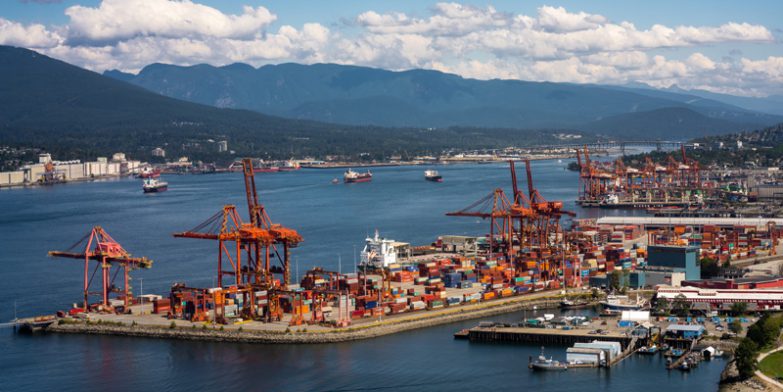 With union members voting to accept a contract tentatively reached in Western Canada and the port of Halifax, Montreal is the last major container port to agree a new labor contract as the federally arbitrated one expires at the end of the year. 
Last Friday, the International Longshore and Warehouse Union (ILWU) announced that three-quarters of its membership had voted in favor of the contract, in a move that ends five weeks of disruption, including 13 days of strikes, a one-day wildcat strike, and the rejection of three earlier attempts at agreements.
Trans-Pacific carriers have imposed GRIs on US bound traffic in April, June, July and August, as capacity pressure on the routes has grown, in part due to vessel diversions away from Canada.
The Canadian government had directed the Canada Industrial Relations Board to resolve the dispute, in a bid to to keep two of Canada's busiest ports, Vancouver and Prince Rupert, open.
Business groups welcomed the deal but called on the federal government to come up with new ways to deal with such disputes, with the Canadian Chamber of Commerce saying that supply chains are only as strong as their weakest link and that after 35 days of disruption to West Coast ports, it's time for Government to consider new tools that can be used in the face of labor disputes in sectors that are critical to Canada's supply chain.
If you have any concerns about the issues raised in this article, we can review your situation, explain your options and, if necessary, consider alternative access ports into Canada or the United States.
Global Forwarding USA has a dedicated import and export department, that handle ocean, air and customs brokerage – including all related customs departments – with domestic transport for container movements, LTL and FTL.
EMAIL Adam Davies, Global Forwarding USA, Vice President.