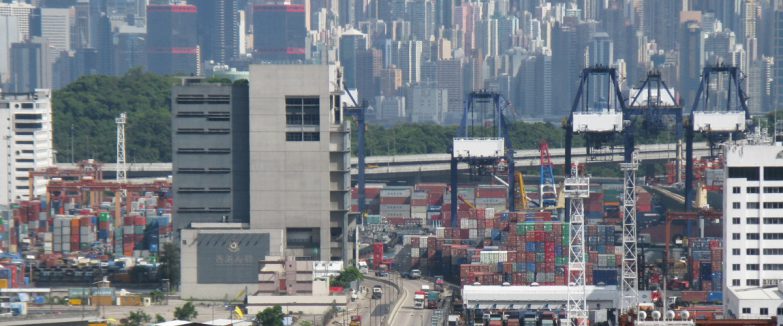 With the Shanghai lockdown finally lifting after two months, it is great to see our Hecny colleagues returning to the office and while the local situation is already much improved, limitations and controls on trucks entering and leaving the city will remain for a while, which will continue impacting trucking capacity in the short-term.
OCEAN
With lockdown measures being lifted in Shanghai there is uncertainty around how quickly export sea freight volumes will rebound, with many experts anticipating a spike in demand, which will add to the already significant backlog of shipping containers, which could see increasing numbers of ocean shipments diverting to air freight, which is already experiencing reduced availability and putting pressure on the time-critical mode.
Shanghai port has remained open throughout the city's lockdown and its performance will be a significant contributing factor in determining if freight rates, which have stagnated, will increase as peak season approaches.
Depot and warehouse operations in Shanghai resumed last week, although drivers still need to show negative COVID-19 test results and official controls remain in place, which continues to impact available capacity.
At the height of the recent wave of Omicron cases, the average waiting times for commercial vessels at Shanghai, which increased to 66 hours in late April, are now down to 31 hours. Which is just four hours above the average wait time for the last three years and would suggest the port is making good inroads into the estimated backlog of 260K TEU.
According to figures released by China's Transport Ministry, only Shanghai recorded a decline in sea freight last month, with container volumes at eight of China's top ports surging 25% to 16.8 million TEU.
Sea freight lead times from China to North Europe have grown 27% in the last year, as a consequence of export cargo disruptions and the resulting cancellations of sailings.
Up to w/c 30th May iro 60 sailings have been blanked over four weeks, which represents an 8% cancellation rate and despite Shanghai's reopening carriers may be preparing further blank sailings from Asia over the next few weeks.
Last month, before the latest round of blanked sailings, there were 348 container ships deployed between Asia and Europe, representing a total capacity of 5.45 Mteu, which is an increase of 10.4% compared to April last year.
AIR
With so many Asia factories closed due to lockdown measures and the availability of road transport to deliver export cargo significantly reduced, demand for air freight (on many routes) from Asia has been falling, while road transport and waiting time costs have soared.
It it consequently unsurprising that overall volumes are down 7% month on month and demand 8% lower than pre-Covid levels, with capacity down 12% on May 2019.
Rate indexes were 16% lower than a year ago, although still 134% up on 2019. April's rates were 26% lower than in 2021 and 145% up on 2019, showing a significant slowdown.
Air cargo market performance in May was impacted by a number of external factors including the war in Ukraine, the 'cost of living crisis', higher interest rates, COVID-related restrictions in China, and more warnings of global recession, but continued port congestion and disruption will benefit air cargo
Like its sea counterpart Shanghai-Pudong has been operating throughout the lockdown, with airlines continuing to serve, but with limited transport to and from the airport, low volumes of cargo have been transported to the airport and much cargo has diverted to other airports in the region.
Data in April showed that capacity out of Shanghai had fallen 40% from March to 49% (the average was 92%) and airlines can't get sufficient cargo on board, which is very bad for profitability and airlines respond by removing flights
Whatever challenges your supply chain may face, the price and capacity agreements we have in place with our long-term partner air and ocean carriers mean that we continue to deliver resilient and reliable supply chain solutions.
Our purchase order management and supply chain tracking technology support the most demanding global trading regimes, providing transparency and control.
Andy Costara andyc@globalf.com will be pleased to explain further and demonstrate how our technology could support your supply chain.