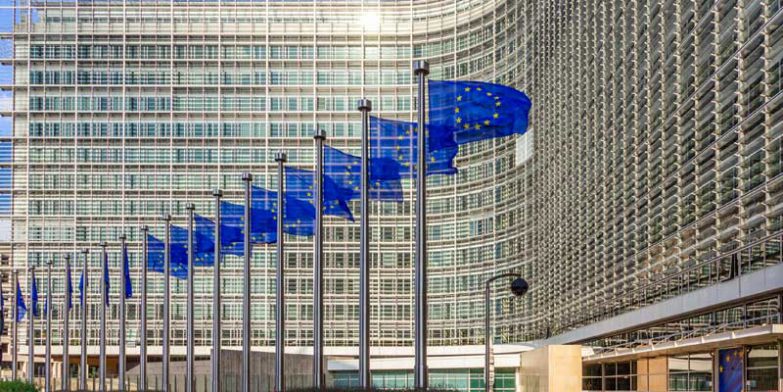 The freight sector has welcomed the signing of a trade deal between the UK and the EU. The deal covers the rules relating to products which will allow them to be freely traded, and market access rules for air and road transport.
The freight sector trade association, Logistics UK, is optimistic about the Free Trade Agreement (FTA) but warns that there is still much to be done to protect the nation's supply chains, and the economy as a whole.
The Road Haulage Association (RHA) said that after many months of uncertainty, the announcement that the UK is to leave the EU with a deal comes as "welcome news."
Chief executive Richard Burnett commented: "There are, of course, many details to be finalised and confirmed but UK traders and hauliers, will still be hit by vast amounts of new paperwork processes and of border checks."
The "Deal" changes very little in terms of border procedures, as opposed to "No Deal" and whilst there may be tariff free and quota free access for goods moving between the EU and UK, all other border controls and customs procedures, as detailed in legislation and international convention remain in place.
The Agreement does not provide information regarding detailed frontier procedures including customs entries, transit, licences and SPS checks.
From the 1st January 2021 the UK will phase in customs entry requirements and SPS checks over a 6th month period up until 30th June 2021.
The EU will implement full formalities with immediate effect from the 1st January 2021.
Air Freight; the Agreement allows basic market access and Airlines have the right to overfly one another's territory. For all cargo services a UK carrier can fly to an EU destination, collect cargo and then fly on to a destination outside the EU. Similarly, EU carriers can fly to the UK, collect cargo and then fly to, for instance, the USA.
Road Freight; as of 1 January 2021, UK companies will no longer hold an EU licence or be able to perform transport services within the EU as part of the Single Market. The draft agreement provides for quota-free point-to-point access for operators transporting goods by road between the EU and the UK.
UK and EU trucks will also be able to perform up to two additional operations in the other party's territory, once they have crossed the border. This will allow EU hauliers that carry a load to the UK to perform two cabotage operations in the UK, thus limiting the risk of having to travel back to the EU without a load.
It is widely reported and anticipated that the real impact of the changes in protocol will become evident towards the end of this week as overland transport begins to return.
We are monitoring the cross-channel situation closely and we have already had a stream of both EU import and export customs transactions that have been successfully completed.