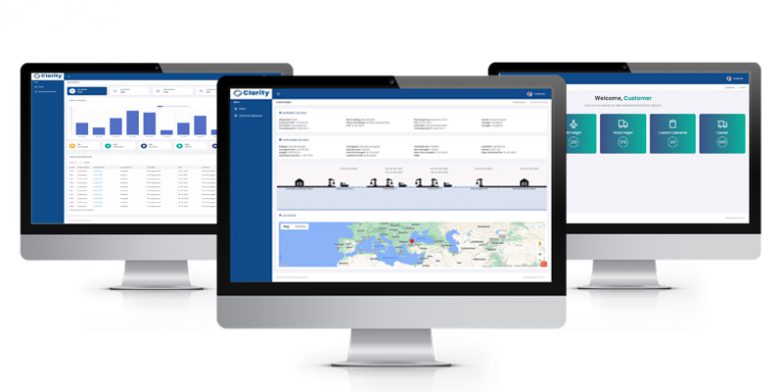 Traditional track & trace systems rely on carrier and terminal data that is often inaccurate or out of date, leading to wasted time and unnecessary cost. Our new Clarity Track & Trace uses 100% verified data, for better planning, risk mitigation, and demurrage & detention avoidance. 
Researching, confirming, and updating shipment information consumes valuable time and resources, which is why so many freight forwarders rely on website information, calls, and emails, which leaves them – and their customers – at the mercy of potentially unreliable data.
Using a blend of API integrations with carriers and key supply chain participants, together with manual verification, Global Forwarding's Clarity System provides real-time visibility of critical shipping milestones for all modes through a single portal, which allows users to better predict and plan shipments, and proactively mitigate supply chain risks. 
In addition to the intuitive portal, Clarity users can receive a daily email report that enables exception management based on updated ETAs, which are more accurate than carrier predictions. 
Providing visibility of critical supply chain milestones from booking to delivery, gives Clarity users greater control of their shipments and helps them take proactive mitigation measures whenever necessary. 
We leverage Clarity insights to manage by exception, which boosts the efficiency of our operations team, allowing them to spend more time focusing on and talking to customers. 
Overall detention and demurrage costs are dropping as transport teams can accurately pre-book container deliveries and minimise customer charges by efficiently managing haulage and container off-port storage options. 
From the user friendly portal dashboard it is simple for users to drill down through modal summaries, to visibility at individual shipment level, with global map tracking view and consolidated detail.
Powerful search tools and shipment archives simplify system interrogation, with bespoke reporting and the ability to specify the data points that matter to you most.
Clarity simplifies the most complex and demanding supply chains, so EMAIL us now and book your demo.
Click HERE to visit the Clarity web page.