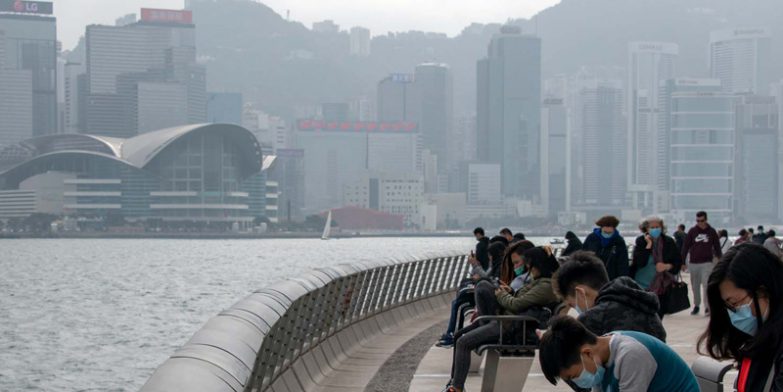 The latest data suggests Hong Kong may have passed the peak of infections from the Omicron wave, but neighbouring Shenzen has just gone into lockdown and restrictions remain in place across China, with varying supply chain impacts.
As Hong Kong authorities report 32,000 new coronavirus cases and 286 more deaths, Shenzhen has seen a massive surge in cases which has seen public transport suspended and restrictions placed on the population and working from home reintroduced.
Until now, shipping lines in Hong Kong are operating as usual, but the suspension of flights from Australia, Canada, France, India, Pakistan, the Philippines, Nepal, the USA and UK will be extended until the 20th April.
Hong Kong Air Cargo Terminal is experiencing increased pressure, due to a reduced workforce of about 30%. They are reducing landside working hours and cargo handling time and warned that cargo breakdown time will be prolonged.
Trucking services to Hong Kong via the Shenzen border, for freight, are suspended, with the alternative movement by ocean feeder incurring cost and transit time.
Shenzhen imposed stringent restrictions on Sunday, with a lockdown announced for the next seven days, with nonessential workers staying at home. Our local Hecny office will be working from home.
Shenzen airport is operating normally, with only few flights cancelled. Customs are operating normally and trucking services are operating.
Some factories are closing for the seven days, with some operating at limited schedule, but as long as the factories can deliver the cargo to airport, we can handle the shipment as usual.
For current bookings, our colleagues in Shenzen are checking with relevant factories for the status of each order, so that our customers can make informed decisions.
Dongguan factories can still operate under closed loop operation and those we've checked with are still operating normally, with only a few closed.
China round-up
Guangdong – There are some backlogs and delays at Guangzhou airport and import cargoes must be disinfected on six sides before entering.
Nanjing – Nucleic acid test are required to enter. Otherwise situation is largely normal.
Ningbo – Normal operations for transport, offices and factories.
Some nearby areas such as Hangzhou, Wenzhou, Jiaxing have local measures with factories and community closures based on the local conditions.
Qingdao – COVID cases remain and test are required to enter or leave Qingdao.
Air and ocean are operating as normal, but there is limited capacity at the port terminal, due to restricted worker numbers.
Some neighbouring cities, including Yantai, Weihai and Zibo have been locked down, which means trucking services cannot be provided to these cities, which also means some drivers are not happy to go to Qingdao. Advance booking is recommended.
Air and sea freight are largely normal.
Shanghai – High-risk areas of Shanghai are in lockdown, but there is no complete lockdown of the city yet.
Air cargo and charter flights are operating, but the diversion of passenger aircraft is likely to have an impact on air freight rates and Shanghai Pudong cargo terminal is operating with limited capacity.
Trucking services and ocean are operating.
Xiamen – Normal operations for transport, offices and factories
Despite the challenging situation in many regions, we work closely with colleagues in our offices across China, to find solutions for our customers, including time-sensitive shipments.
We closely monitor the evolving situation locally and will share the most important developments, to keep you informed.
We maintain long-term contracts with airlines, carriers and shipping lines that secure space and rates, to provide the best alternatives and options, whatever the situation.