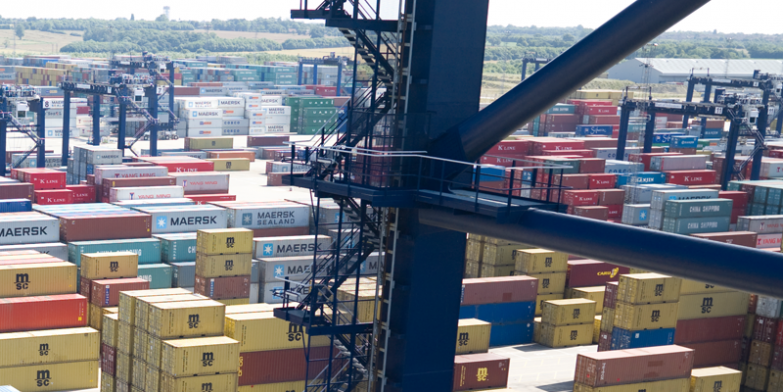 Last-ditch 'closed door' talks between the owners of Felixstowe Port and the Unite union have failed to reach agreement and with no further meetings planned the eight day strike will commence this Sunday the 21st August, with rail strikes today and Saturday.
The Unite Union's 1,900 members at the Port of Felixstowe will start their eight day walkout on Sunday 21st August, in a 'discontinuous' strike, that should see normal working in between strike days. A method of industrial dispute which can either support operations, or cause maximum disruption.
Felixstowe port is removing the option to book vehicle booking slots (VBS) more than 24 hours in advance, which is usually available to large users of the port, and will instead release VBS slots each day, subject to the level of workforce present. This means there will be limited slots for collections and deliveries from the port next week, which will result in disruption, rent, demurrage, and elevated costs for some shippers.
Special thanks to our sea freight, haulage and driver teams who, working against the clock, managed to clear all our customers' containers from the port before the strike. Having our own own haulage capability was the critical success factor!
To this point, neither the carriers or the Port of Felixstowe have offered any extension of free time during the strike action and no party within the dispute, or carriers will accept any liability.
We await the shipping lines' contingency plans and schedule updates, but unofficially, we understand that some carriers have changed port rotations, so that vessels that were initially due to arrive during the strike period will now arrive after. While others may plan to remove containers at earlier port calls, to be collected by the following vessel, which is due to call Felixstowe after the strike period.
On Monday the Unite Union confirmed that strike action will take place at the Port of Liverpool, following a ballot of its members and while the union has advised that no action will take place before the third week of September, there is still no confirmation of the intended dates.
Rail, Maritime, and Transport Union (RMT), Transport Salaried Staffs' Association (TSSA) and Unite members are combining for a national rail strike today and again on Saturday 20th August, which will disrupt the inland movement of containers and add to congestion at the ports.
The impact of each individual action is significant, but the combination of these strikes is likely to be very disruptive, which is why we are doing all we can to minimise impact and support you as much as possible.
We will continue to monitor and manage the Felixstowe situation as it unfolds, but the strike now looks unavoidable. 
Our focus remains the continuity of operations, to ensure that your supply chain is protected during this challenging time.