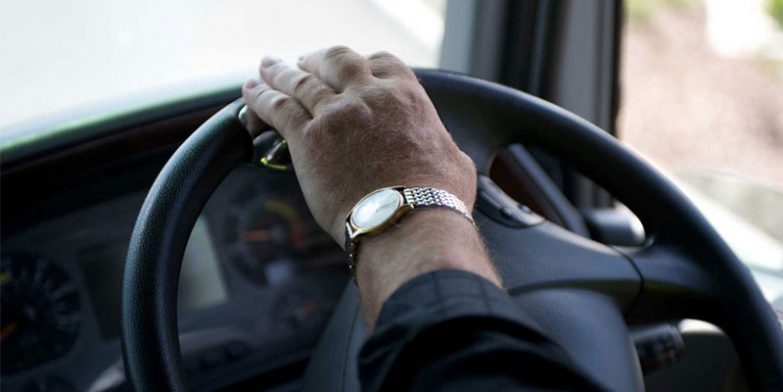 The UK government has offered contracts worth £34.5m to train up to 11,000 new lorry drivers, to alleviate the ongoing supply chain squeeze caused by the pandemic and Brexit.
HGV driver numbers have shrunk by a quarter since 2019, creating a supply chain crisis that has accelerated post-Brexit, with an estimated shortage of between 40,000 and 100,000 lorry drivers, leaving gaps on shelves and triggering October's petrol crisis.
The government's one-year investment is necessary because low profit margins and endemic poaching of drivers has not incentivised the industry to invest in training, which costs approximately £4,000 per driver.
The problem for employers investing in training a driver, is the likelihood that the driver is going to get up and leave when offered a higher wage, which makes it very difficult to get a return on their training investment and why public funding is needed.
The number of lorry drivers fell by nearly a quarter during the pandemic, with the number of EU drivers down by one-third and many older British drivers retiring, with 308,000 drivers in the second quarter of 2019 down to 236,000 two years later.
Wages have risen 8% over the same period, to an average of £13.08 an hour, with average earnings for a driver now £35,000-£40,000 a year, which will help attract a new generation to an industry where the average age of drivers is over 50.
Training providers said that early indications were that rising wages and a growing public understanding of the importance of logistics professionals was encouraging people into the industry, with one Manchester-based training company receiving 4,000 applications since launching in December.
Training providers are also offering 50,000 drivers who held HGV licences but were not using them two to four-week courses to enable them to reactivate their licences and benefit from wages that can reach up to £70,000 a year in some sectors.
There is hope that the government will sustain its investment beyond the current round, which will run until the end of November, with an option to continue for a second year.
The Department for Education is keen to push the courses and get more adults to take advantage of the free courses and get on the path to well-paid careers.
We work with a number of selected long-term haulage partners across the UK to give us access to the widest pool of equipment and driver resource at the UK's primary container ports, to offer cost-effective and efficient merchant haulage services.