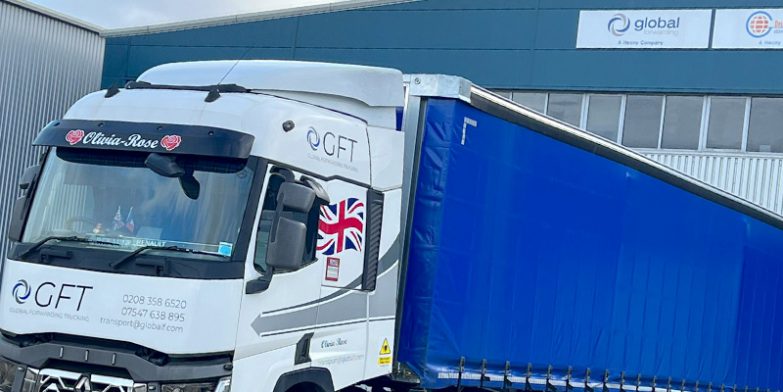 Driver Certificate of Professional Competence (DCPC) changes proposed by the Department for Transport (DfT) will 'devalue' the the road haulage sector and underline the value delivered by our own road haulage subsidiary.
The DCPC was introduced by the EU for HGV drivers to hold in addition to their driving licence and now, having left the EU, the Government is exploring changes to the lengthy training format, with e-learning and a shorter 'new periodic test'.
Logistics is a highly regulated industry and the proposed changes would replace the current 35 hours of training with significantly less, which could compromise road safety.
Rob Oldfield, Director of Global Forwarding's trucking division (GFT) commented. "Operating and driving heavy commercial vehicles is a challenging, complex role and to reduce the training opportunities for drivers when they need to be operating in line with the safest possible practices is unacceptable to Global Forwarding, because it compromises the risk management on which much of our industry is based."
"Road transport operators already operate on narrow margins and while we have the resources to maintain the highest training levels, we can see that many of our competitors will not absorb what they see as more and unnecessary costs and they will pass them on to shippers."
"At a time when the logistics sector has struggled to attract more drivers into the sector, any reduction in the professionalism required for the role would be a retrograde step and underlines the importance of retaining our long-serving and massively experienced team of professional drivers."
"We will work with our professional trading associations, to respond to the government's proposals and identify worthwhile methods that increase efficiency and improve driver training, rather than compromise road safety."
Strategically located close to London Heathrow, Global Forwarding Trucking's experienced team of transport planners and drivers operate a range of equipment to provide a wide selection of domestic and European transport solutions, including full truck loads (FTL), container transport and air freight collection/delivery.
EQUIPMENT
Renault T 44 ton tractor units
Skeleton container trailers
Curtain-sider trailers
Special equipment
EMAIL Rob Oldfield to discover the true capability of GFT, to discuss your transport needs or to get a quote.