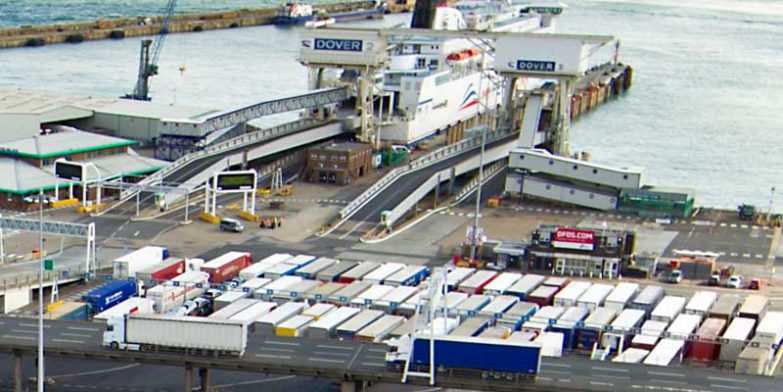 New import border controls, including on EU food products, due to begin in July, have been put back until the end of 2023, with the government suggesting it did not want to risk disruption or add more costs during the cost of living crisis.
The government claimed the delay would save British firms £1bn in annual costs, with the end of 2023 the revised introduction date for a new controls regime, which will allegedly deliver on the government's promise to create the world's best border.
It means that post-Brexit checks on UK imports from the EU will not be fully in force until nearly four years after the UK formally left the European Union, despite the EU's checks being triggered immediately.
While the free trade deal, agreed with the EU at the end of the transition period, relieved the threat of tariffs, many importers have complained about new red tape and costs, while the establishment of full checks on imports of from Europe have been repeatedly delayed.
The deferred controls included prohibitions and restrictions on the import of chilled meats, safety and security declarations and changes to sanitary and phytosanitary (SPS) checks on plant and animal products.
The government have said they will accelerate a "transformative programme to digitise Britain's borders, harnessing new technologies and data to reduce friction and costs for businesses and consumers". Introducing new controls this summer "would have introduced complex and costly checks that would have then been altered later as our transformation programme is delivered".
Instead, plans for a new regime of border import controls will be published in the autumn.
To clarify; the following controls were planned for introduction from July 2022 and will not now be introduced:
• Safety and security declarations on EU imports
• Health certification and SPS checks for EU imports
• Prohibitions and restrictions on the import of chilled meats from the EU
• Sanitary and Phytosanitary (SPS) checks on EU imports currently at destination to be moved to Border Control Post (BCP)
Current import controls on EU goods will stay in place:
• Import Customs Declaration
• GVMS declaration
• Pre-notification into IPAFFS for POAP, Live animals, Plant Products
Global Forwarding deliver customs brokerage solutions in the UK and EU, with customs experts positioned in our London and Dublin offices, providing guidance and support in line with the regimes in force on both sides of the Channel.
To discuss your situation, see how we simplify EU/UK customs compliance or to learn about our 'Free Circulation' DDP solution businesses of all sizes, please EMAIL or call Chloe Henshall, our Logistics & Customs Compliance Manager.
+44 (0) 1614367041.