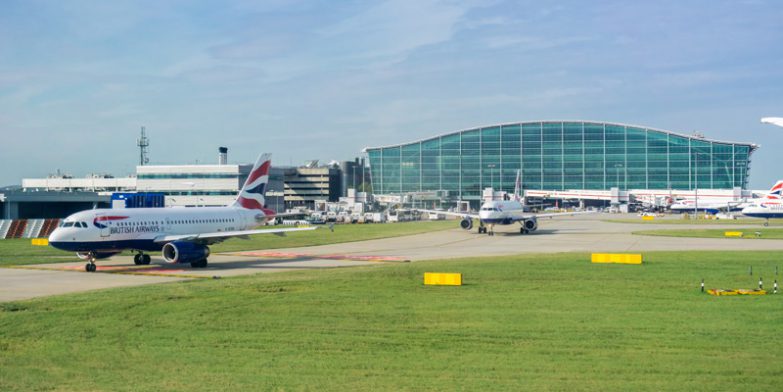 Our air freight team's expertise and experience meet the urgent consignment needs of our customers and fulfil any time sensitive requirements, with processes that have been designed to provide an agile and efficient journey, ensuring your goods arrive exactly as expected.
Despite the challenges, today's supply chains need to be resilient and flexible enough to take everything from weather disruption to war in their stride and because that means maintaining on-time delivery at the best possible price, we offer more options than traditional air and sea freight services may provide.
Because time matters in air freight we work closely with our extensive carrier and global office network to drive the reliability, security and efficiency of the services that carry our customers time-sensitive and high-priority consignments.
Our door-to-door solutions remove the stress and reduce the cost of rapidly transporting every type of cargo, including valuable, fragile, hazardous and refrigerated goods, regardless of size, weight or handling requirements, without sacrificing performance.
On the primary Asian and US trade lanes we operate a freight hub and gateway which links to our Heathrow, Manchester and US airport operations, that are AEO and C-TPAT accredited for supply chain security.
With access to Global Forwarding's own security cleared and air cargo trained drivers and equipment, our team will oversee your consignment's secure progress, whatever its nature, with complete professionalism and care, so you can be assured it will arrive safely and on time.
Your cargo not only gets to the right place at the right time – it gets the right treatment every step of the way – with services that are ultra-secure, from collection, through our hubs and in transit to point of delivery.
We offer daily flights to and from major global destinations, with a selection of services and transits to give you the flexibility to select the delivery of your goods that meets your supply chain requirements at the best possible price.
– Competitive quotes and no hidden charges
– Customs compliance and documentary advice
– Appropriate aircraft and capacity sourced globally
– Ground handling & specialist equipment
– Own commercial fleet and drivers
– Supervision at origin and destination
For valuable, special and time-sensitive cargoes there has never been a better time to use air freight, with extremely competitive rates and really interesting service and route combinations.
We have solutions for every critical shipment, please EMAIL Andy Costara for insights and advice.