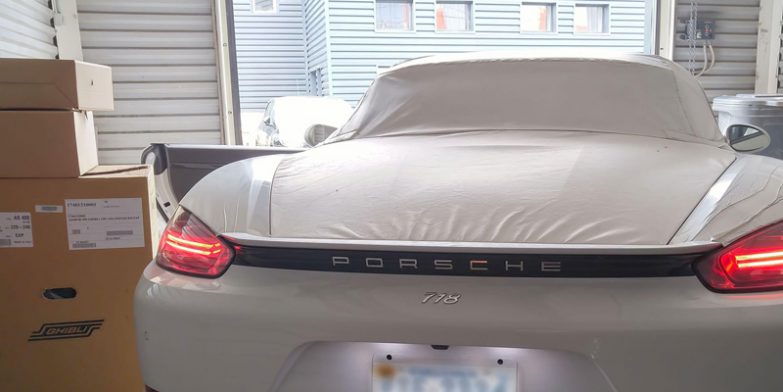 We are happy to share that we are now playing a vital role in the off-season life of overseas professional baseball players, by carefully preparing and transporting their prized automobiles home for the MLB off-season.
Less than 10% of NCAA senior male baseball players will get drafted by a Major League Baseball (MLB) team and the selection challenges for an international player are particularly profound, which is why it's so exiting to be supporting the off-season life of these professional baseball stars.
Whilst some will stay in the USA until training recommences in February, many players from other shores prefer to return home whilst they are not batting, pitching and fielding, and many of them want the comfort of their own cars when there. 
The average MLB player salary in 2023 is $4.9 million, so it's no surprise that training ground car parks are filled with many of the most popular luxury cars including Cadillacs, Mercedes, Bentley's and Porsche.
We have been entrusted with the task of collecting these treasured and valuable possessions from stadiums around the country, including the Boston Red Socks, Minnesota Twins and Philadelphia Phillies and transporting them overseas.
For security and protection from the elements the cars are transported in specially prepared 'moisture absorbing' shipping containers, using specialised equipment to lash, secure and hold them in position for their journey.
In addition to arranging pickup and export customs clearance in the USA, we are also managing customs clearance at destination as well as delivery to the players final destinations, with the first cars delivering in the Dominican Republic. 
Our export team's commitment to precision and reliability is what sets us apart, and we look forward to being the driving force behind more athletes' transitions as they relax during the off season.
We will also be handling the return leg, to help them get back into the swing of things, when they are ready to return for pre-season training, making sure that their vehicles are returned in a smooth and timely fashion.
It is a privilege for us to support these incredible athletes and we look forward to working with them and many more in the future!
To learn more about the car transport service featured here, or any of the solutions provided by the Global Forwarding team in the United States EMAIL our VP, Adam Davies in New Jersey.