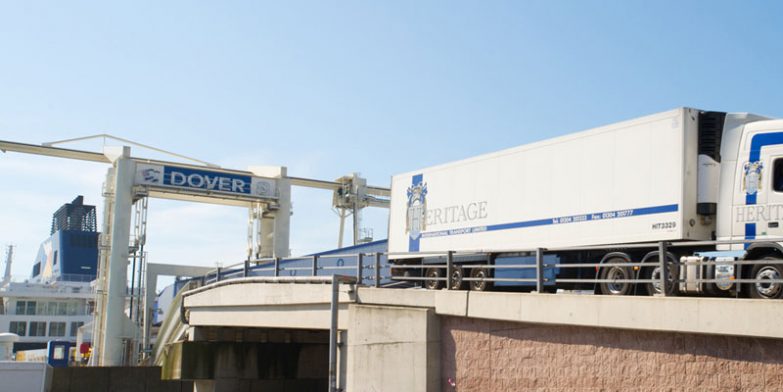 Having delayed checks on EU goods four times, despite being part of its post-Brexit trade agreement, the UK government has published a plan for risk-based checks across EU and non-EU trade.
The draft Border Target Operating Model sets forth proposals for a new border surveillance and control system to provide protection from security and biosecurity threats, including those posed by unsafe food imports.
The new Border Target Operating Model (TOM) involving fewer checks and bureaucracy, and more digitisation – backed by more than £1bn in funding – has been announced to "minimise trader burdens and maintain border security while remaining aligned with international standards".
The government has delayed putting in place the checks four times, which are legally required under the Brexit trade deal with the EU, due to worries about port disruption, creating considerable friction with Brussels.
Imports of plant and animal products considered to be a "medium risk" — including meat, dairy and fish — and foods of a non-animal origin considered to be "high risk" will need to have health certificates from October.
Phytosanitary certificates will also be required for phytosanitary goods — items like fruits, vegetables, seeds and grains — imported from the EU.
New physical checks will be implemented at the U.K. border from January, before further security and safety checks for all EU imports are introduced in October 2024.
However, the level of physical checks required on many goods will be less stringent than previously planned.
The TOM is currently a draft and the government wants businesses to provide feedback before it is set in stone.
None of the additional checks or controls in the model will apply to imports into Northern Ireland from the EU following the Windsor Framework, but there will be some further checks for goods arriving directly in England, Wales and Scotland from the Republic of Ireland.
The government will implement the model in three parts:
• 31 October 2023 – the introduction of health certification on imports of medium-risk animal products, plants, plant products and high-risk food and feed of non-animal origin from the EU
• 31 January 2024 – introduction of documentary and risk-based identity and physical checks on medium-risk animal products, plants, plant products and high-risk food and feed of non-animal origin from the EU
Imports of animal and plant goods from the rest of the world will start to benefit from the model
Existing inspections of high-risk plants/plant products from the EU will move from their destination to a border control post within a port or airport
• 31 October 2024 – Safety and security declarations for EU imports will come into force, as will a reduced need for import data and the use of the UK Single Trade Window will remove the need for duplicated pre-arrival data.
Businesses in Northern Ireland will be able to import goods from the EU with none of the additional checks or controls set out in the new Border Target Operating Model.
Global Forwarding have the customs expertise, resources and capability to simplify the most complex supply chains.
To review your customs requirements or to discuss the implication of the TOM EMAIL Chloe Chloe Henshall, our Customs Compliance Manager.