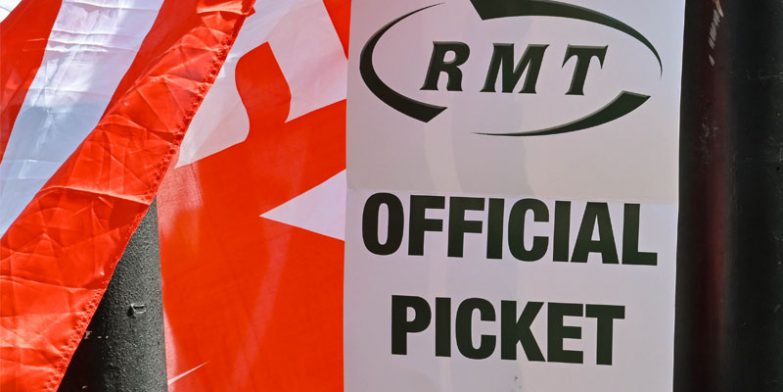 Dock workers began their planned two-week strike at Liverpool port on Monday, 19th September, while a second strike at Felixstowe, the UK's busiest port, will begin on the 27th September and overlapping with the Liverpool action for seven days, it increases the potential for disruption. 
The Liverpool strike will continue to the 3rd October, while Felixstowe's will run until the 5th October, overlapping for seven days and increasing the potential for disruption, with more pressure on London Gateway and Southampton.
The Unite Union blamed the Felixstowe Dock and Railway Company for unilaterally ending pay talks, after refusing to improve its pay offer and imposing a pay deal of 7% on the workforce, while Unite members at Liverpool rejected a pay increase of 8.3% and a one-off payment of £750, stating that the wage increase would be a pay cut in real terms, with the union seeking a deal around 20%. 
The previous Felixstowe strike saw vessel calls drop from 29 to five, with many carriers calling at alternative ports or just delaying calls to avoid disruption.
The first Felixstowe strike happened before peak shipping really got underway, but these walkouts in Suffolk and Liverpool coincide with the beginning of the peak arrivals, in late September and early October.
As with earlier disputes, we will be focused on using our internal haulage resource to clear cargo from the terminals ahead of strike dates. 
We are in continuous contact with all our shipping line partners to assess their contingency plans and mitigate the impact of these strikes.
Train strikes are set to resume in the UK, after unions cancelled their most recent planned action following the Queen's death, with ASLEF train driver members at 12 rail companies set to strike on Saturday 1st October and Wednesday 5th October.
The Rail, Maritime and Transport (RMT) union has also announced a strike for the 1st October among its members at Network Rail and 14 train companies.
Workers are striking over pay and conditions, with unions objecting to pay offers that sit well below inflation.
RMT general secretary Mick Lynch said: "We will continue to negotiate in good faith, but the employers and government need to understand our industrial campaign will continue for as long as it takes."
Previous rail strikes have had no direct impact on our container movements, but we monitor the situation closely and our transport team work closely with our rail service providers, to work around potential disruption.