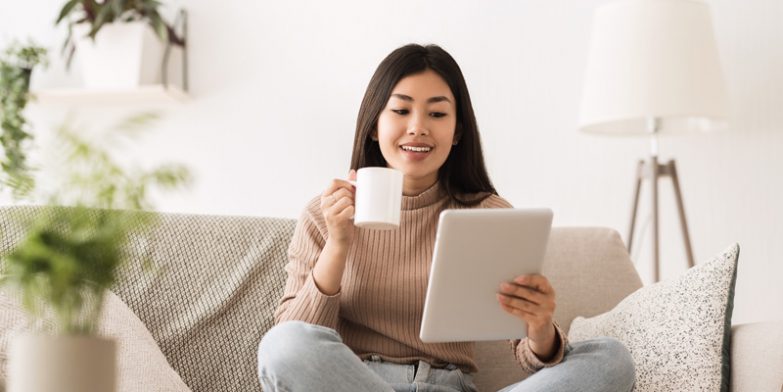 Customer service is the critical differentiator in growing your business profitably, because winning over customers and earning their trust has less to do with what you're selling and more to do with the kind of experience you provide them.
According to PwC research, nearly three-quarters of people consider customer experience as a crucial factor in their purchasing decisions, but less than half say that businesses are actually providing a good customer experience.
Customers want online shopping experiences that are as simple and efficient as possible, with 85% expecting their customer service interactions to be faster today and 61% ready to switch to a competitor after a single bad experience, which means optimising their shopping environment is as critical as personalising the service.
AI bots may help solve simple problems online, but they can't provide the human touch or personalise the customer service experience and shoppers are increasingly expecting a consistent experience across every channel. 
Just because you're browsing an eCommerce store doesn't mean you shouldn't still have access to phone and video calling alongside website chat and email support.
It's important to have people on-hand to assist your customers when they need support. By all means make it easy to solve issues online, with self-service chatbots comprehensive FAQs, curated reviews and product info, but also make it easy to speak to your, or your agent.
Customer service fundamentals, such as empathy when dealing with serious queries and upset customers, are critical, but so too is the ability to put customers at their ease, when communicating with a brand.
Giving the customer service team the right support tools and a complete customer view is essential in increasing agent confidence in handling issues, while empowering teams to take the best next action at speed.
Really empowered customer service teams go beyond representing the business and servicing customers on its behalf, by acting as conduit for feedback from customers on issues like product, service and shipping issues. 
Continuously collecting and monitoring customer feedback is invaluable and so too is employees' because the highest employee satisfaction levels, nurtures the positivity that they pass on to customers.
Customers don't only compare products and prices, but also service and user experience and 60% would buy more if they were treated better, so provide them with great experiences and give them the opportunity to rate you for others.
Oriental Global Logistics (OGL) is the eCommerce subsidiary of Global Forwarding, with fulfilment centres in Hong Kong, New Jersey, and Heathrow for the super-efficient processing of inbound stock and returns.
OGL provide customer service support at our Heathrow eCommerce fulfilment centres, with updates on inbound stock, inventory on hand and order fulfilment status.
VISIT the Oriental Global Logistics web site, or EMAIL OGL's managing director, John Ruan, to learn more.