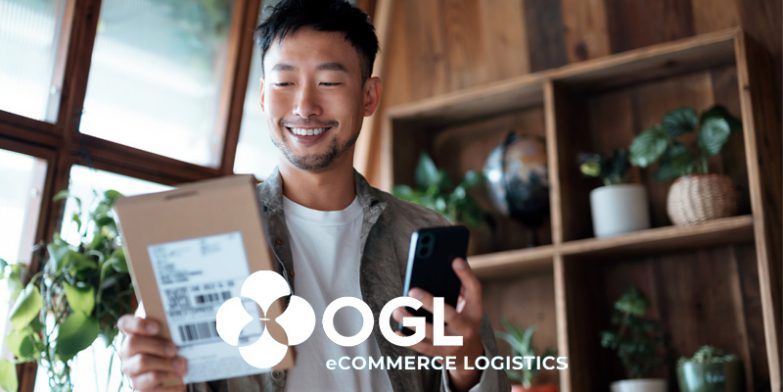 With between 80% and 90% of eCommerce start-ups failing, it is clear that building a successful online business takes more than creating a brand, finding suppliers, building a site and attracting customers.
These are startling statistics, which clearly illustrate that while branding, product offering and marketing are important, the new online business must have a clearly defined strategy for growth, with scalable supporting infrastructure, that will create a profitable business, with foundations to last.
Too many eCommerce start-ups still give little real thought to dealing with all the orders they hope to get, yet the fulfilment and delivery of the customer's order is the critical human touch in an otherwise digital transaction and one that creates a lasting impression on them.
The delivery lead time, the quality and eco-credentials of product packaging and the ease of exchanges and returns all contribute to brand perception. If customers love it, they'll be back and repeat sales are the key eCommerce survival.
Most eCommerce start-ups either fulfil orders directly from their suppliers (drop-shipping) or fulfil orders themselves (direct-fulfilment), often with no thought of scaling up, or coping with demand spikes.
And while drop-shipping and direct-fulfilment might seem the easiest and cheapest options, with drop-shipping you have absolutely no control over the shipping service or packaging and with direct-fulfilment any costs you save, are lost in time and energy, because fulfilment takes a lot of work, particularly when you are just starting to grow.
As sales increase, more and more direct-fulfilment time has to be devoted to getting customer orders out and costs increases, as additional space is required to hold inventory and handling machinery acquired. Fixed costs that apply whether they are being used, or sat idle when sales slow.
For your eCommerce business to reach its potential, you need to be free to concentrate on growth – NOT packing parcels and going the Post Office – with fulfilment solutions that will ramp up to meet spiking demand and scale back when the market calms.
Oriental Global Logistics (OGL) is the eCommerce subsidiary of Global Forwarding, providing supply chain, freight and logistics support to online customers.
OGL fulfilment centres in Hong Kong, New Jersey, and Heathrow are designed for the super-efficient processing of inbound stock, inventory visibility, integration with vendor platforms and eCommerce fulfilment.
OGL provide a comprehensive range of eCommerce services, which means start-ups can pick and choose those services they require at any particular time and adjust their use, in line with demand or need.
We help you to streamline your entire supply chain; from overseas suppliers, through international transport by road, sea or air, customs compliance and receiving product into sales inventory.
We check-in inventory in and make it available as live stock, ready for online sale and despatch through our select courier network, in line with your brand promise.
We integrate our order fulfilment systems with your sales platforms and leading marketplaces, to establish a simple fulfilment service process, which allows us to deliver every one of your customers' orders quickly and efficiently.
With OGL/Global Forwarding you have continuous real-time SKU visibility, from your supplier, into stock, online sale and order fulfilment, to customer delivery.
VISIT the Oriental Global Logistics web site, or EMAIL OGL's managing director, John Ruan.