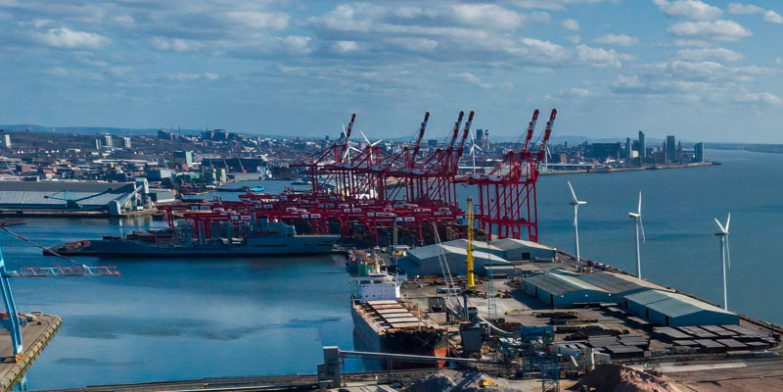 Peel Port, the operator of the Port of Liverpool, has confirmed that Unite Union members at the port will take further strike action from Tuesday 11th October to Monday 17th October.
The action by the Unite Union is in their continuing pay dispute, with their members, comprising port operatives and maintenance engineers, striking over a pay offer they say amounts to an effective "pay cut" with inflation reaching double digits. They also say that owners, Mersey Docks and Harbour Company, has failed to honour a 2021 pay deal.
Copied below is a transcript of the update from Peel Ports dated 28th September.
" As you are aware, industrial action is due to come to an end this Monday 3 October, following two weeks of strikes by Unite the Union members.
Disappointingly, without a further ballot of its members, the union has now confirmed an extended period of strike action will take place between 06:00 hours from Tuesday 11 October to 06:00 hours Monday 17 October.
We are fully aware our colleagues have concerns on the economic and cost of living crisis which is affecting people and businesses across the UK.
For this reason, we have proposed an industry-leading offer, equivalent to a 10% pay increase, which includes an 8.3% pay package and a £750 one-off discretionary payment for each port operative.
We have worked long and constructively with the unions over the years, investing in training, transforming our safety culture and ensuring our pay awards keep ahead of inflation – even during the pandemic. This is also true for this year's pay award and will be the same for the next one in the spring.
A prolonged dispute and an union seeking an unrealistic pay package, whilst rejecting an offer above inflation, is unreasonable and not sustainable for any business.
I have no doubt you will be as disappointed as we are by this renewed period of industrial action but, rest assured we will continue to urge the union to consider its position and return to the negotiating table.
Richard Mitchell
Port Director, Liverpool Containers T1 & T2 "
We will continue to report on developments as they happen, so that you have the facts to make informed decisions.
We operate our own dedicated haulage fleet, which means we have the resource to recover containers swiftly and avoid delays resulting from industrial action.