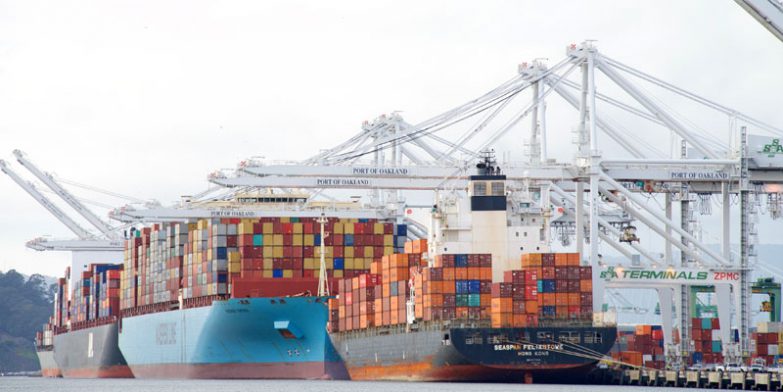 With less than four weeks before China's national Golden Week holiday (1st-7th October) following which the traditional slack season begins, the container shipping lines are ramping-up their trans-Pacific and North Europe blanking programmes.
Despite increases in trans-Pacific volumes and freight rates last month, the shipping lines have maintained blanked sailing levels throughout August and are likely to keep the current level of blank sailings through September, as import demand remains uncertain.  
According to the Journal of Commerce carriers cancelled 38 sailings to the US West Coast in August, which represents 230K TEUs of capacity, or just over 20% of the TEUs in service, which is only slightly more than July. 
Sailings ex Asia to North Europe are also being suspended or cancelled, with one line announcing a new direct service to Felixstowe – which would have been the quickest available – and then promptly suspending it, after its inaugural voyage.
The trans-Pacific blank sailings come despite  Asian imports into the US hitting an 11-month high and freight rates increasing by 50% since mid-summer.  
The rise in US imports last month may be partly due to shippers diverting cargo to avoid the, now resolved, Vancouver longshore strikes and while more cargo will have moved out of China before the Golden Week holiday at the start of October demand after that is traditionally weak – at least for a time. 
Schedule changes and notices of cancelled sailings are coming much more rapidly than previously, which suggests that the container shipping lines are getting better at responding quickly to demand changes, to keep ships at full capacity, which means some cargo rolling may reappear periodically.  
While the scheduled capacity reductions are currently low, compared with historic averages, we expect more lines to follow suit and are monitoring the situation closely. As always we will keep you informed of significant developments.
Whatever challenges your supply chain may face, our sea freight teams in the UK, EU and USA leverage our long-term ocean carrier relationships and $Billion buying-power to deliver cost-effective, resilient and reliable solutions.
EMAIL Andy Costara, Global Forwarding UK
EMAIL William Bashford, Global Forwarding EU
EMAIL Adam Davies, Global Forwarding USA