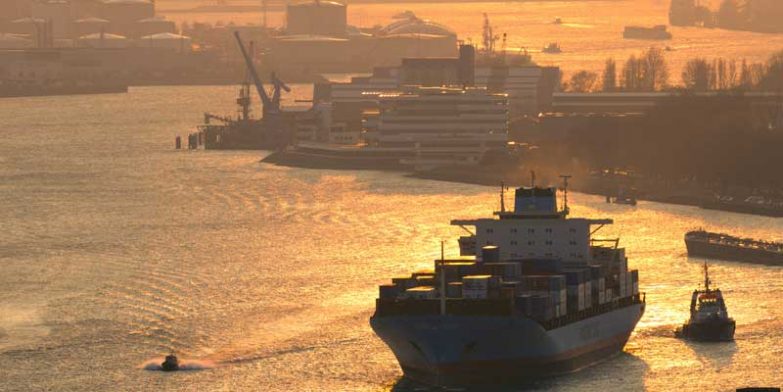 The Digital Container Shipping Association (DCSA) drives technology standards and frameworks for carriers and believes the COVID-19 pandemic has made the need for a standardised industry e-bill of lading (eBL) greater than ever.
The bill of lading is a document of title and a mainstay of the global supply chain that's present from origin to destination and critical to customs clearance, financing and ownership of cargo. Its digital iteration has long been elusive, in large part due to a lack of standardisation of the document.
Cargo in ports sometimes can't be gated out because paper bills of lading simply are getting stuck in a supply chain mucked up by the pandemic, according to DCSA, which argues that eliminating paper from the shipping transaction will make every aspect of container shipping better, faster, cheaper, more secure and environmentally friendly.
A number of DCSA members have reported a sharp increase in eBL adoption in an effort to keep trade moving. In addition, the International Group of P&I Clubs (IGP&I), have picked up the pace on approving eBL solution providers, with two added in the last six months to a total of six approved so far.
This month, DCSA plans to embark on an initiative to enable the open collaboration necessary for achieving full eBL adoption. As part of this initiative, DCSA wants to develop open source standards for necessary legal terms and conditions, as well as definitions and terminology to facilitate communication among customers, container carriers, regulators, financial institutions and other industry stakeholders.
The United Nations Centre for Trade Facilitation and Electronic Business (UN/CEFACT), develop standards to streamline international trade, including for eBL.
The eBL can be mapped to the IFTMCS UN/CEFACT standard and has the potential to accelerate the DCSA's objectives, if they are open to collaboration.