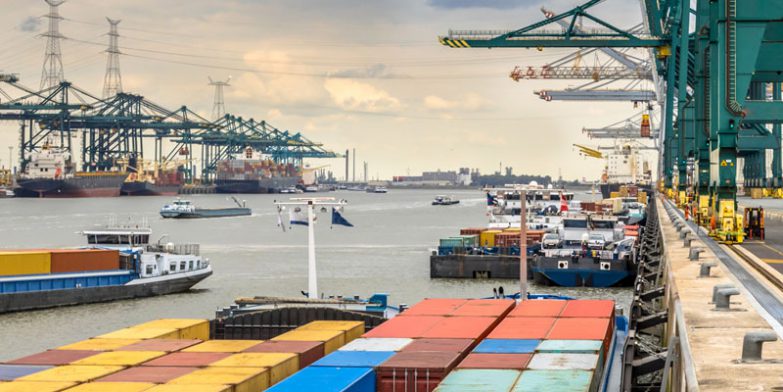 The container shipping lines are fighting to impose freight rate increases across the major Atlantic and Pacific trade-lanes, in an attempt to recover operations back into the black and lose unprofitable cargoes.
Trans-Atlantic spot rates have fallen dramatically over the past 12 months, driven down by carrier capacity upgrades and new market entrants, with a number of shipping lines announcing big increases from Europe to the US, Canada and Mexico.
Asia-North Europe rate increases that were due to be valid from 1st November and supported by radical capacity management, did have some impact on the market when they were initially announced.
However, it now it seems that some carriers are delaying their imposition and there is some doubt about the percentage of the rate increases that carriers will get to stick.
On the trans-Pacific, carriers have underpinned spot rates with a huge blanking programme around the Chinese Golden Week holiday, which peaks this week with west coast terminals receiving 19 fewer vessels than advertised.
The result of the line's aggressive capacity management is that they have been able to stabilise spot rates, with west coast indexes down just 1% last week and east coast indexes.
Despite the blanking programme west coast imports bounced back in September with volumes up 14% and 19% respectively at the ports of Los Angeles and Long Beach, year on year, due to rising consumer demand, the new labour agreement and Panama Canal transit restrictions impacting east coast services.
With the halcyon post-pandemic times a distant memory, the container shipping lines are under considerable financial pressure, particularly on the east-west routes, and the loss-making voyage results cannot be sustained for much longer.
It's not realistic to expect shipping lines to keep losing money and maintain reliable services, particularly when they are effectively subsidising many routes and while the market will remain oversupplied in 2024, the gap is likely to close as more scrapping and slow-steaming, to comply with limits on emissions, alleviates supply-side pressure.
While many have enjoyed record low rates over the last year it is ultimately in the shipper's interest for rates to return to sustainable levels, so that shipping lines are incentivised to provide regular, reliable services.
Whatever challenges your supply chain may face, our sea freight teams in the UK, EU and USA leverage our long-term ocean carrier relationships and $Billion buying-power to deliver cost-effective, resilient and reliable solutions.
EMAIL Andy Costara, Global Forwarding UK
EMAIL William Bashford, Global Forwarding EU
EMAIL Adam Davies, Global Forwarding USA