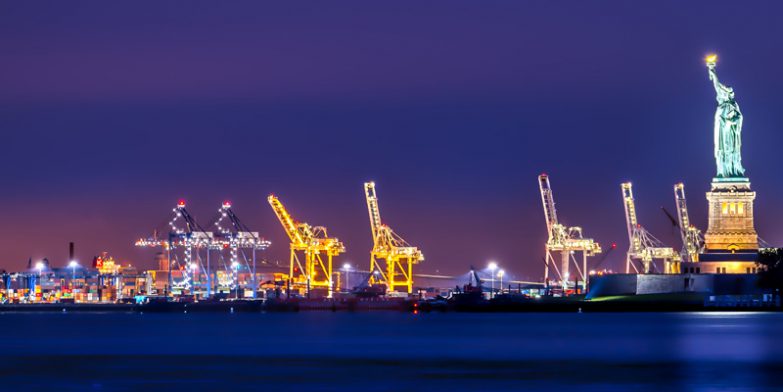 After three years, the container shipping lines' trans-Atlantic feeding frenzy is over and with  rates now well below pre-pandemic levels, this is the time for shippers to take advantage – before the market bounces back.
2023 has marked the end of a massively positive time for carriers. A three-year ride during which rates from North Europe to North America climbed to historic highs in the last quarter of 2022, and then plummeted. 
This is a major shock in a trade-lane that was renowned for being steady and stable for decades, before suddenly becoming the primary cash cow for the container shipping lines in 2022, with elevated rates for a long time after the rest of the market had softened.
The westbound trans-Atlantic was the last of the big east-west corridors to be hit by macro-economics and it has been particularly brutal in the last seven months. 
By mid-August, short-term rate levels were half those recorded in pre-pandemic 2019 as low demand from US importers and an oversupply of vessels undermined prices. 
Smart shippers on the trade are taking full advantage of this new reality, after the pandemic period's historically high freight rates, but like we've seen on lanes from Asia to the US and EU, carriers will be determined to recover trans-Atlantic revenue.
Carriers began to withdraw capacity this summer, but either the capacity cuts have not been sufficient, or the impact on prices has yet to be seen. 
US imports from North Europe have declined every month since January, with May and June both reporting a 17% drop in year-over-year volumes, while US imports from the Mediterranean showed even sharper declines, falling 21% year over year in May and 24% in June. 
Although no volume data is available yet for July, rate levels continued to soften through August, indicating a continuation of the supply-demand imbalance. 
With too much capacity and no sign of rising demand, shippers should take advantage of market conditions and prepare for an extended period of service cuts, blank sailings, and disruption as carriers impose more aggressive capacity-management measures. 
Global Forwarding USA has a dedicated sea freight team, who leverage our long-term ocean carrier relationships and $Billion buying-power to deliver cost-effective, resilient and reliable solutions.
EMAIL Adam Davies, Global Forwarding USA, Vice President.