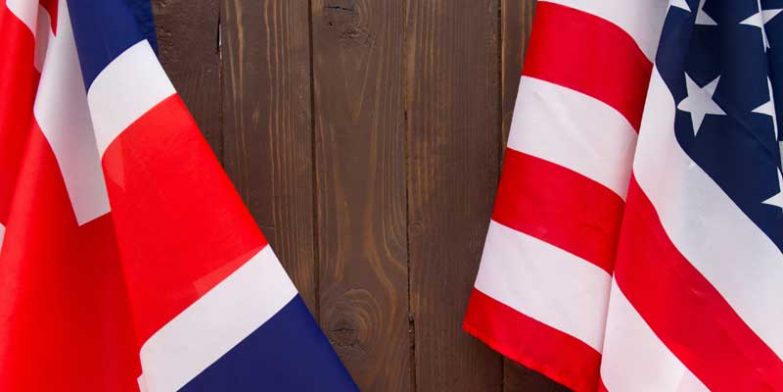 President Donald Trump, has promised a "massive" trade deal to support Brexit and while his Treasury Secretary Steven Mnuchin has said that he was optimistic a bilateral deal could be reached in 2020, there is still some way to go on the UK's red lines on agriculture and digital trade.
The United States is Britain's biggest trading partner after the EU, accounting for nearly 19% of all exports and 11% of imports and both sides hope a trade deal can be reached swiftly.
More than £220bn worth of goods and services are traded annually between the UK and the United States, with the US enjoying a surplus in the past few years, running to $6 billion positive balance last year.
Trump's administration seeks "fair, balanced, and reciprocal" trade in goods with the UK without asking for an improved US trade balance, but US Trade Representative negotiating objectives feature "one-way concessions," such as a ban on binding arbitration, allowing for "Buy America" programs, and a reduction in UK fishery subsidies.
Discussions in the first round of talks, which started on the 5th May, covered broad areas and principles on issues such as small and medium enterprises (SMEs), financial services, investment, legal barriers to trade and agriculture.
One of the most important policy areas in talks will be agricultural exports, with the UK a net importer and the US a net exporter of these goods, Britain's retention of [EU] sanitary and phytosanitary standards on agriculture and food safety, which has kept out US beef and other products is major stumbling block.
The British negotiating team expects this month's part of talks to be particularly difficult, with both sides introducing detailed proposals as they try to strike a comprehensive trade deal at an accelerated pace.